Timeline
Late 1950s - late 1980s
Various individuals in the Tarbert community contacted government departments and ministers in the Scottish Office, attempting to drive forward action to repair and make safe the ruins of Tarbert castle. Despite meetings and letters acknowledging the importance of the castle, little action was forthcoming.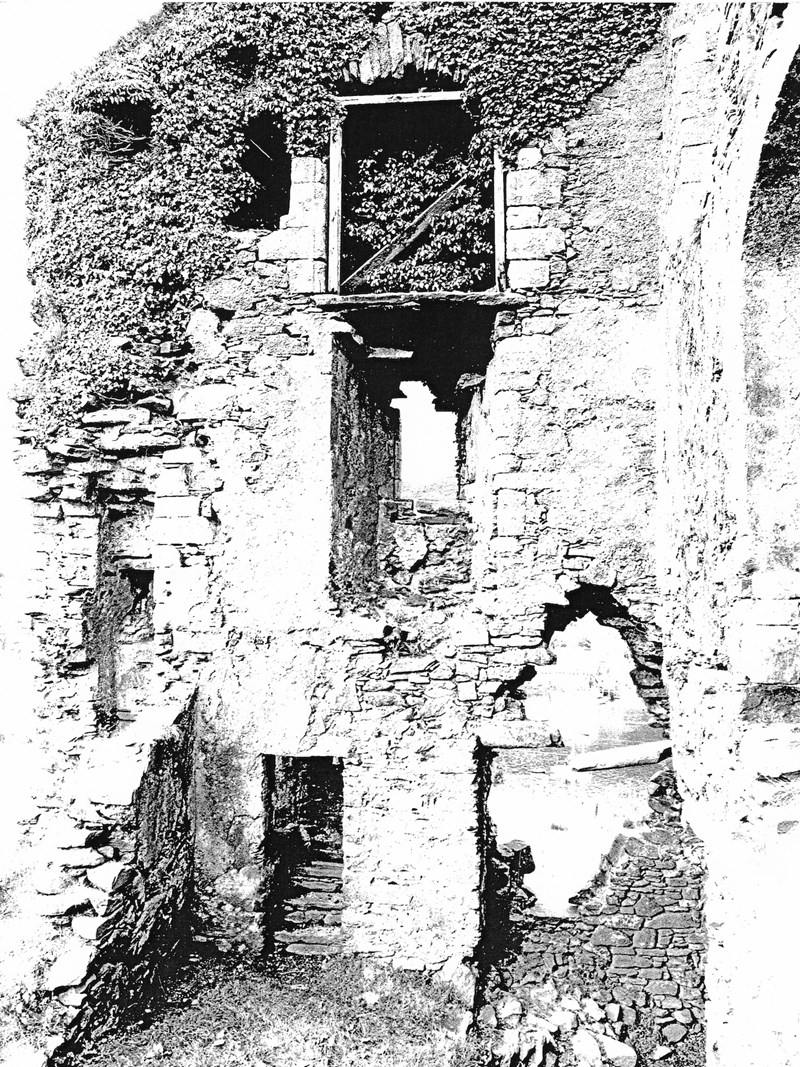 1990 - 2005
A great amount of work was carried out trying to raise funds initially to achieve a feasibility study by experts. Grants were applied for, but major support was not forthcoming. During this period, the group took over ownership of the castle, but the lack of support led to action slowing. The ruins were becoming less stable, with alien vegetation taking over the site, and the Tower House propped and fenced off due to its dangerous condition.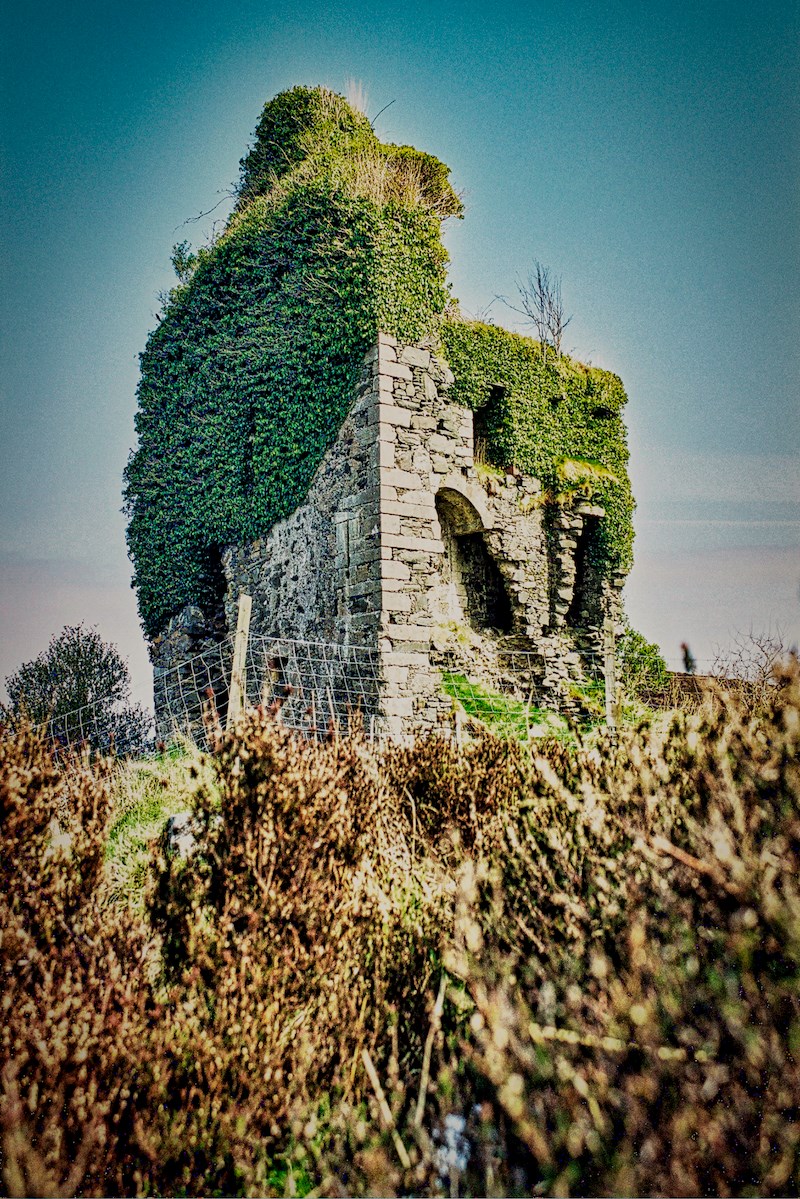 2006
TSCT decided that, as previous approaches to authorities who should have been responsible together with grant organizations had received little or no support, a strategy was developed to take action locally. Tarbert Conservation Initiative (TCI) was formed to achieve a volunteer group willing to carry out work on the ground. Volunteers started clearing vegetation at regular work parties, after Scheduled Monument (SM) consents were applied for and received.
The Castle itself is a Scheduled Monument (ref. SM276), as is the surrounding ground (ref. SM3410), and anything which is done on the site must receive a consent.
Urgent work was carried out to improve access, and the strategically significant Kintyre Way opening ceremony was hosted at the Castle.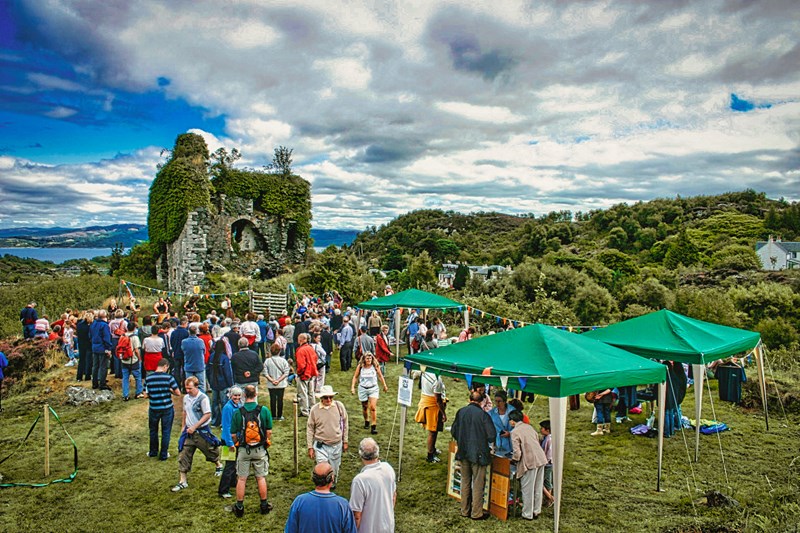 2009 - 2012
While normal maintenance and further clearance continued, a major plan to consolidate the Tower House structure at a cost of £750,000 was commenced.
Local organizations and individuals provided loans of £100,000 required as cash flow as grants were paid in retrospect, month by month, as the 3-year on-site contract commenced.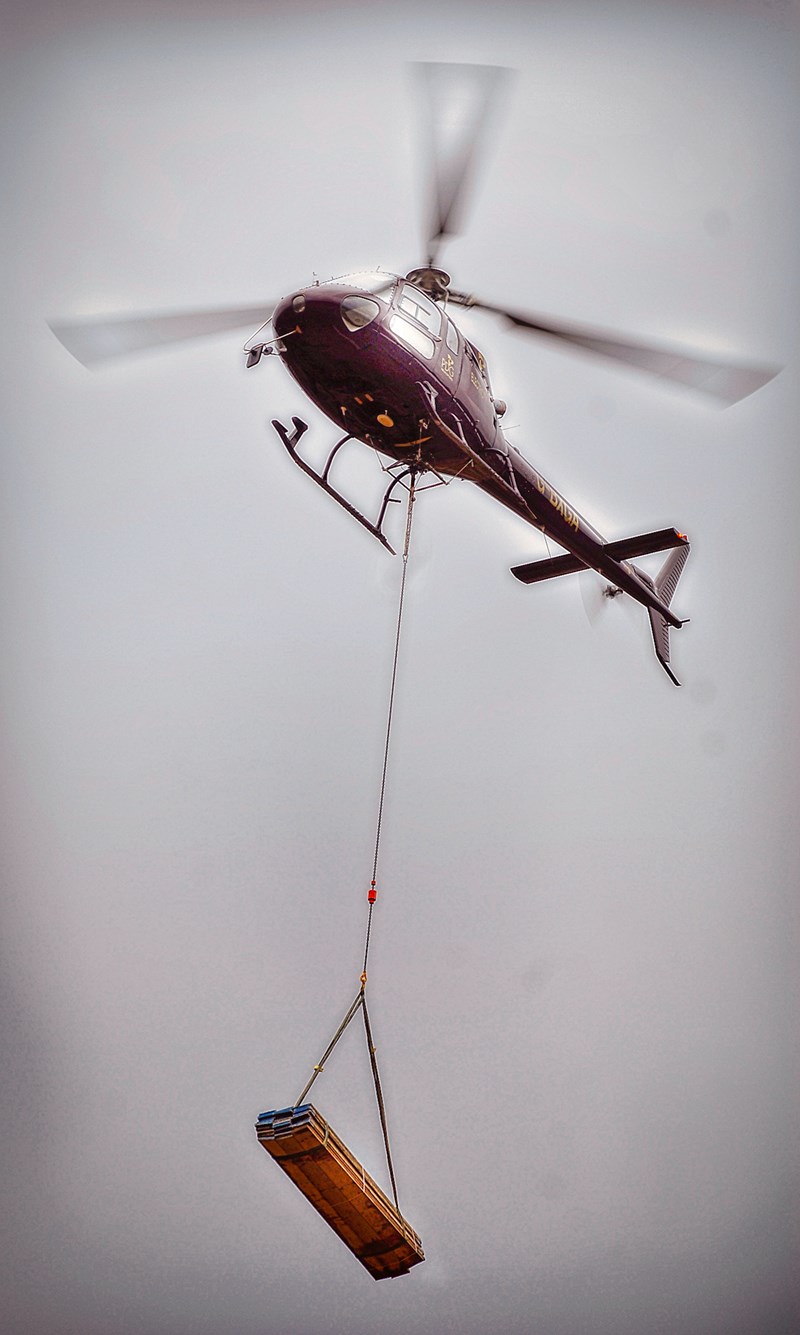 2012
Loans were repaid to the community lenders, and a new organisation - Tarbert Castle Trust (TCT), classed as a Scottish Charitable Incorporated Organisation (SCIO) - was formed to take over the Castle, to ensure its security in community ownership. The TCI volunteers, together with their tools and equipment, were absorbed into this organisation. Those volunteers, as well as continuing on site operations, were to play a major role in future developments. Interpretation panels were permanently installed, with small signage around the site naming visible features. It was becoming obvious that visitor numbers were increasing and, for the first time, these were monitored with people counters, which recorded 15,000 visits during 2012.
2013
The community-owned area includes marshy ground to the south east, behind the Scheduled site, and volunteer work commenced on the reclamation of this by creating a Community Woodland, which includes a wildlife pond creating diverse habitats. In preparation for future archaeological exploration, Roddy Regan, our consultant archaeologist, prepared a desk-based assessment of known facts about the castle, and a full non-invasive survey of the site (see document on the Archaeology page of this website).........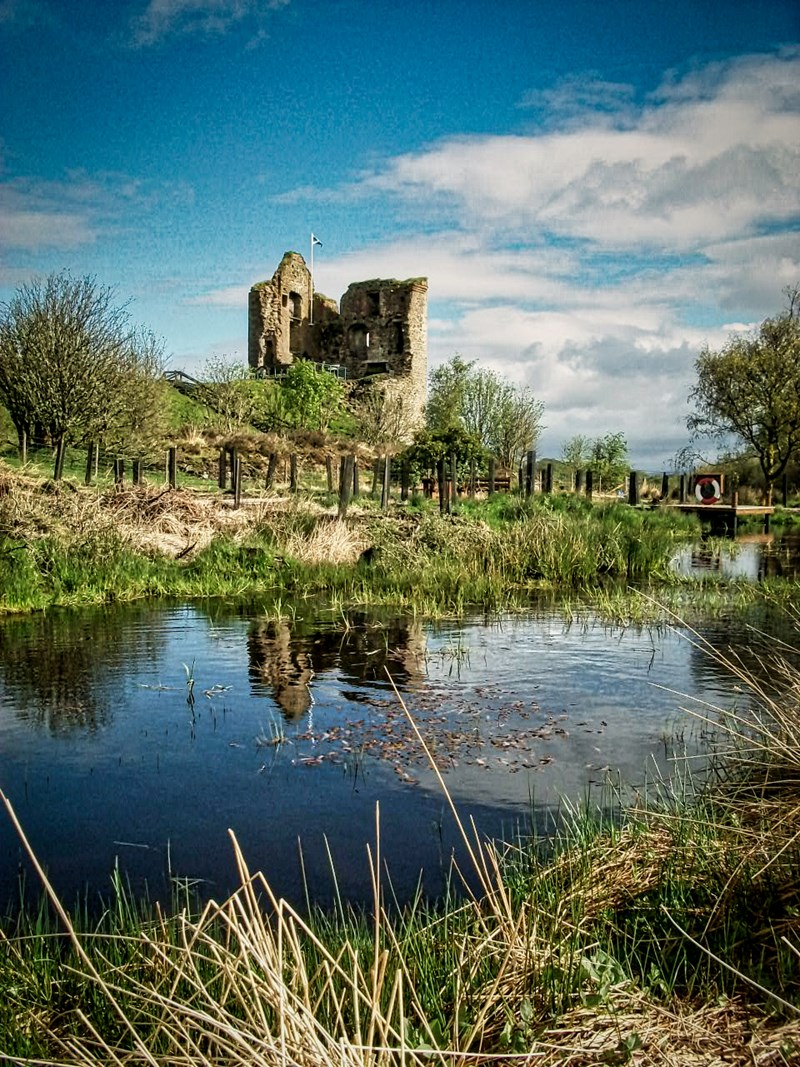 .....Full details of the dig outcomes are available on our Archaeology page (on our menu, go to Castle > Archaeology).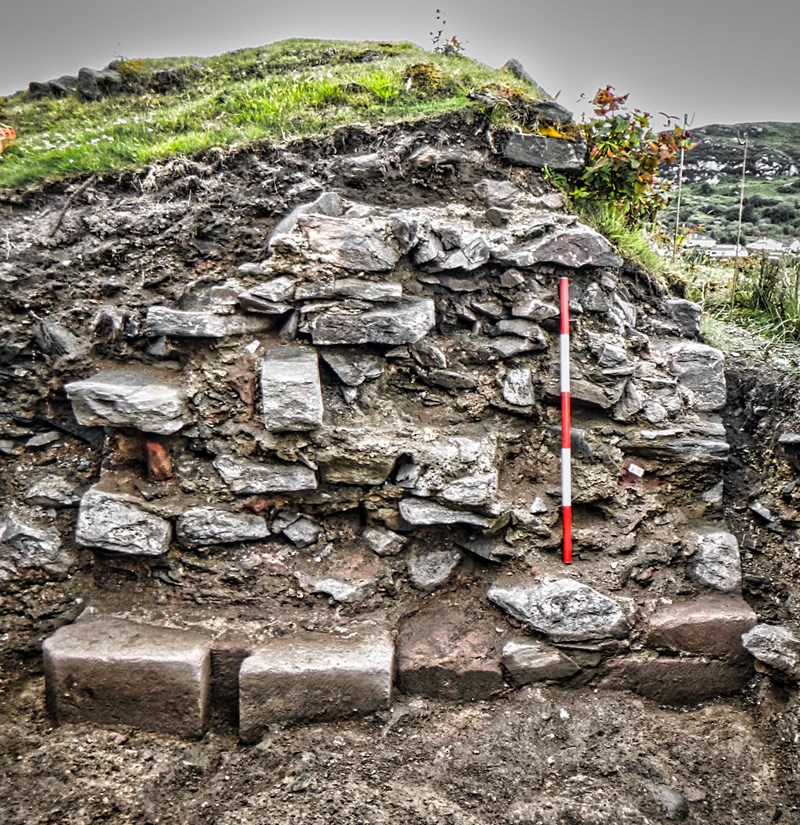 ..........Despite the limitations on volunteers during COVID-19, we updated on-site interpretation facilities, installing additional interpretive panels below a new shelter canopy in order to enhance the visitor experience.
That's another turfed roof.
A new path is planned in the woodland, and further trees will be planted.