What's On

For details, monitor this page and/or our Facebook page - or speak to Robert McPhail (see contact details below).
---
If you don't already receive our e-mailed newsletter, you can sign up for it by contacting:-
Robert McPhail, Secretary & Treasurer, Sonamarg, Ileene Rd., TARBERT, PA29 6TU (sonamarg@btinternet.com) (01880 820643)
---

What's Past
SATURDAY 1 MAY 2021
CASTLE WORK PARTIES
We will re-commence our work parties on the first Saturday of the month from May 2021 onwards (i.e. Sat 1 May). Meet at 10.00 am at the castle. Please continue to bring your own tea break materials, for the time being. We do have hand - and tools - sanitiser on-site, and social distancing will continue meantime. All are welcome to pay us a visit.
---
WEDNESDAY 11 NOVEMBER 2020
Time: 1830 hrs GMT/UTC
(Online) Annual General Meeting (AGM) of Tarbert Castle Trust

Documents:-
Please note:-
This will be a virtual meeting, via ZOOM. All reports are embedded in the Agenda, and will not be read at the meeting. If you have any comments, please e-mail these to Robert McPhail in advance of the meeting. The only vote required is that for re-election of the current Trustees (the maximum 7, as permitted by the Constitution) and, unless any objections or additional nominations are received in advance of the meeting, this will be taken as unanimous.

Keep safe,
Robert
Contact: Robert McPhail, Secretary & Treasurer, Sonamarg, Ileene Rd., TARBERT, PA29 6TU (sonamarg@btinternet.com) (01880 820643)
Tarbert Castle Trust (Charity No. SC043056)
---
SATURDAY 3 OCTOBER 2020
Our next volunteer morning, at 10.00am. Until Covid is out of the picture, please bring your own tea break. ALL WELCOME. There's plenty to do.
Contact: Robert McPhail, Secretary & Treasurer, Sonamarg, Ileene Rd., TARBERT, PA29 6TU (sonamarg@btinternet.com) (01880 820643)
---
SATURDAY 1 AUGUST 2020
Our volunteers have been making great efforts to catch up with maintenance - difficult during COVID-19 lockdown - and our next morning session will take place at 10am (1000 hrs) on Saturday 1 August, as usual.
Please bring your own tea break, to avoid cup washing during this difficult time.
Plenty for everyone to do.
Keep safe,
Robert
---
13 MAY - 27 JUNE 2019
Community Archaeological Dig at our Royal Castle
Contact: Robert McPhail, Secretary & Treasurer, Sonamarg, Ileene Rd., TARBERT, PA29 6TU (sonamarg@btinternet.com) (01880 820643)
---
TUESDAY 23 OCT 2018
Annual General Meeting (AGM) of Tarbert Castle Trust (TCT)
1945 hrs (7.30pm) approx
Venue: Templar Arts & Leisure Centre (TALC), Harbour St., TARBERT, PA29 6UD
This event will take place on the same evening as, and immediately following, the AGM of Tarbert & Skipness Community Trust (TSCT).
All welcome. Come along, and hear about our recent archaeological dig at Bruce Hill - and our (exciting) plans for 2019.
Contact: Robert McPhail, Secretary & Treasurer, Sonamarg, Ileene Rd., TARBERT, PA29 6TU (sonamarg@btinternet.com) (01880 820643)
---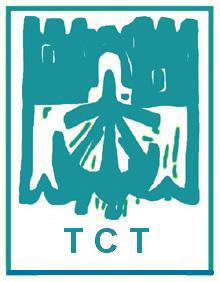 Tarbert Castle Trust
---
Plan what to see in Tarbert with an itinerary including Tarbert Castle